Gardens play important roles not only in areas but in our lives. Gardens are installed in our homes to bring nature closer and to encourage serenity among the family. We also find gardens in our offices to somehow relax the mind off the stress from work. Even in the heart of the city, we can find landscapes that serve as a haven for relaxation and a little 'escape' from the hustle bustle of the urban life. For many years, we have known landscapes and the joy that they bring. That is why our company is committed to building these sanctuaries whether in your home or in commercial places. We specialize in garden maintenance, landscape, decking, retaining walls and paving. We guarantee to transform any empty space into an extension of nature. Rest assured that we can transform your ideas into reality. And you need not worry about the budget because we can offer you the best deals for your money. Bringing nature closer to you and the people you love should not cost a fortune.
Best Landscaper in Epping
We recognize that the beauty of landscapes is highly influenced by the plants and materials in it. That's why we offer a wide range of plant selections from all parts of the world. We offer local and exotic plants depending on how appropriate it is for your chosen design. We also make sure that the plants will grow well in your area. Our landscape designers are backed by many years of experience so you can be sure that their designs are not only unique but highly appropriate to your space. Each step of the design process involves the clients so you can be sure that the design is very personal. We believe that like any personal space, gardens should a reflection of a person's personality. And should you choose to install a garden for your commercial space, rest assured that your landscape will reflect your establishment.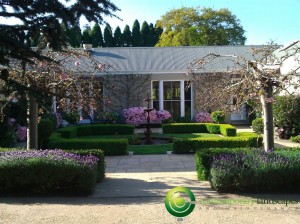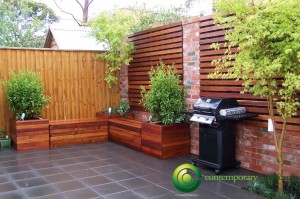 Decking in Epping
Garden decking is more than a mere outdoor accessory. It's a way to redefine your entire garden, to make it a far more appealing place to spend your spare time. If your garden is little more than a patch of grass at the moment, it's high time you did something with this blank canvas – a garden is whatever you make of it, and garden decking could be all you need to make it look good! Timber decking is highly flexible – and provides extra social space that's ideal for children playing, dining, entertaining, or just simply relaxing. Whatever the reasons for creating a deck, it's one of the most attractive additions that can be made to a home.
Retaining Walls Services in Epping
If you are considering adding a retaining wall to your yard, you will want to learn about all of the different types of landscaping retaining wall blocks available. The blocks currently available are far better than these were previously. Whether you are a professional, or you want to remodel your yard on your own, it is possible to locate some great choices. We also offer gardening services especially to big spaces to ensure that the plants grow daintier every day. There is no denying that having a garden requires work and maintenance. We will take of these aspects to make sure that you are worry-free and that your garden is always blooming.